I've been driving for almost two decades. Every time when I'm driving, I always listen to something educational, e.g., an audiobook or a podcast. Today I'd like to recommend some audio materials that you can listen to while driving so you will become a better man that Eastern European women like. 😉
Audiobooks that will change your life:
The following audiobooks have transformed my life, so I hope they will also change your life permanently:
Overcoming Unwanted Intrusive Thoughts (by Sally Winston and Martin Seif): This book is about curing anxiety forever. Everyone suffers from anxiety and / or depression at some point in their life – that's actually quite common and normal. The authors claim that the real recovery isn't about not having symptoms. In fact, the real recovery is about when symptoms rock up, it doesn't In other words, the trick is not minding! Very powerful. So, if you think COVID has caused some anxiety, you may listen to this audiobook when you are driving.
Ask Gary Vee: One entrepreneur's take on leadership, social media, and self-awareness (by Gary Vaynerchuk): You don't need to run social media ads in order to read/understand this book. As a matter of fact, every man must read this book if personal development or professional development is important to him. The most valuable part of this audiobook is self-awareness – you must know what you love, what you are good at and the purest form of who you are if you are keen to be successful in every area of your life.
How to Be a People Magnet (by Leil Lowndes): In this audiobook, Leil Lowndes teaches you exactly how to be a more charismatic, charming and attractive person. Of course, when you become a more alluring candidate, Eastern European ladies will like you more.
Conversation Confidence: Secrets to Fearless Conversation (by Leil Lowndes): Leil Lowndes narrated this audiobook by herself. Her voice is very, very interesting and engaging. After listening to this audiobook, I'm sure your conversation skills will be phenomenal!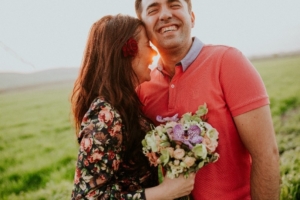 Podcasts that offer good value:
As a podcast fan, I listen to podcasts while driving as well. Here are my recommendations:
Where Should We Begin? (by Esther Perel): Esther Perel is a well-known psychotherapist and relationship coach. This podcast focuses on helping people build better relationships, so if you are keen to have a satisfying international relationship, you should totally listen to this podcast.
The Love Life (by Jacqueline Hellyer): Jacqueline Hellyer is the most famous relationship coach in Australia. Her podcast is full of fascinating ideas that will help you improve your romantic relationship in record time. Ideally, you and your Eastern European girlfriend should listen to this podcast together!
The Jordan Harbinger Show (by Jordan Harbinger): After leaving The Art of Charm, Jordan Harbinger started his own podcast immediately. This new podcast is best characterized by intelligent conversations with high-profile people, including celebrities. Also, Jordan answers his audience's questions every Friday – that's called "Feedback Friday".
We Paid to See This (by Darren Hayes and Anthony Armentano): Even though this podcast has been discontinued, there are many episodes available online right now. Darren Hayes and Anthony Armentano talk about movies, so this podcast is about movie reviews that are full of wonderful insights and educational comments.
Solo: The Single Person's Guide to a Remarkable Life (by Dr. Peter McGraw): No matter you are single or married, you can listen to this podcast because it's actually about having a solo mindset – you are supposed to be independent even if you are in a relationship. This mindset will make your international relationship more exciting and intriguing in the long term because you will never get bored or become boring!
Smart Passive Income (by Pat Flynn): This is one of the best business podcasts in the world because it teaches you how to make passive income, i.e., making money while you are asleep. Pat Flynn is the expert when it comes to automating online businesses, so if you are interested in running an Internet business during COVID, this podcast is highly recommended.
"Most people listen to music or the radio while driving, but you would be well-advised to listen to audiobooks and podcasts in your car. Having said that, sometimes you should pause the audio file and listen to the sound of your car so that you can check whether your car is working properly or not. Make sure you do this at least once a week just to be safe!"